The Iceman Confesses: Secrets of a Mafia Hitman (2001)
He's killed over 125 people, one at a time... sometimes just for practice.
Mar. 01, 2001
43 Min.
PG
Report the error details.
Synopsis
The second HBO documentary on former mafia enforcer Richard Kuklinski will chill you to the bone. Speaking in the monotonous drone of a man who has numbed himself with remorseless brutality, Kuklinski was first interviewed in 1991, five years after receiving consecutive life sentences for multiple murders. Specializing in the tidy use of cyanide, Kuklinski lived a double life, like the fictional hitmen in The Sopranos and Road to Perdition, passing as a "businessman" and devoted husband and father. While leading the life of a happy family man in the New Jersey suburbs Richard Kuklinski was also living a bizarre double-life as a Mafia hit man. Kuklinski tells first hand how he brutally murdered men at close range dismembered and disposed of them before returning home to his family. This film offers extraordinary insight into the cold-heart of a killer.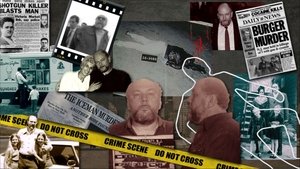 Original title
The Iceman Confesses: Secrets of a Mafia Hitman
TMDb Rating 7.5 17 votes
Director
Cast